About
Established January 2014
JT Cement, ("JTC"), is a joint venture between Erik Thun, KGJ Cement and NovaAlgoma Cement Carriers ("NACC"). Jointly and individually the partners control more than 36 dedicated cement carriers trading worldwide in sizes from 3.900 dwt to 28.500 dwt. JTC focuses primarily on the smaller cement carrier markets (up to about 8.000 dwt), trading in Northern Europe. JTC acquired the vessels, which were previously fully owned by KGJ Cement, JTC converted three Ferus Smit built, modern 4.500 dwt bulk carriers into cement carriers. Three of the vessels in the fleet, "MV Malta", "MV Gotland" and "MV Bornholm" are  equipped with a cargo scooper discharging system, which includes blow tanks for pneumatic discharge. Having Ice class 1A and the ability to take general bulk cargoes, they add flexibility to the fleet, enabling alternative trading during the traditional "low season" for cement transportation in Northern Europe.

JTC has taken delivery of two 7.585 dwt and one 8.050 dwt LNG dual fuel newbuilds from Ferus Smit, delivered in 2015, 2016 and 2019. These sister vessels are the first "green" cement carriers in the world as a result of their unique hull design and natural gas propulsion.  All three have been equipped with the KGJS' patented cargo handling equipment, ensuring a dust free, stable, reliable and fuel efficient discharging operation. These fuel efficient and eco-friendly vessels will be the best in their class.
Head office: Bergen, Norway.

Erik Thun AB
Erik Thun AB, Erik Thun Group is a family company established in Lidkoping in 1938 by Helge Källsson, now involving a third generation. The core business is shipping and the fleet of around 40 vessels are mainly employed in short sea shipping in Northern Europe. In addition to various shipping segments, they are also involved in other business activities such as aviation and meat processing. For more info: thun.se

KGJ CEMENT
KGJ Cement is an international shipping company that owns, operates and manages one of the world's largest independent pneumatic cement carrier fleets. The company is a fully owned subsidiary of Kristian Gerhard Jebsen Skipsrederi AS (KGJS). KGJ Cement is the commercial and administrative manager of JTC.
Since 1967, KGJ Cement has been a high quality, preferred logistics partner for the cement and powder industry. The company is in the forefront of developing innovative, high standard technical and commercial solutions for customers which in achieving these goals does not compromise on safety. The size and range of the fleet gives leverage and flexibility to support and provide solutions to customers' requirements. The company's fleet is trading worldwide with sizes ranging from 3.500 – 20,000 dwt. The geographical reach and the size range of the fleet enables KGJ Cement to meet the needs of its customers. The company's head office is in Bergen, Norway. For more info: kgjcement.com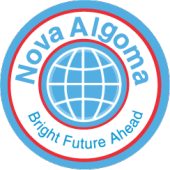 NovaAlgoma Cement Carriers
NovaAlgoma Cement Carriers is a joint venture between Nova Marine Holding SA (Nova) of Luxembourg and Algoma Central Corporation (Algoma) of Canada. The NACC fleet comprises a large fleet of pneumatic cement carriers. Cement shipping is a regionalized market with generally smaller vessels servicing large global manufacturers that support infrastructure projects. The fleet operates primarily in the Mediterranean, Southeast Asia, Northern Europe and North America. For more info: novaalgoma.com
Our self-discharging vessels provide a number of advantages
The vessels are specially equipped to transport all kinds of powder materials including cement, flyash and steel slag (GGBFS).
The fully enclosed configuration enables a completely dust-free operation of any powder cargo.
The system will operate efficiently regardless of weather conditions and will discharge independently and with no need for shore based assistance.
The totally enclosed systems eliminates spillage and waste of cargo.
How it works
Efficient discharge while protecting the environment
Cement carriers are specialized ships which are designed and equipped to carry any bulk powder cargo including cement, flyash and ground granulated blast furnace slag.
JTC vessels are either fitted with fluidization in the cargo holds or a scraper system.
The fluidization system enables the powder cargo to flow to a central point in the hold. From the central point the cargo is conveyed or flowed by gravity into a "blow tank" which subsequently is pressurized. When releasing the pressure, the cargo is "pumped out" by compressed air which is supplied by the vessel's integrated cargo handling equipment. Since the cargo handling system is totally enclosed, the pneumatic operation is completely dust free and thus environmentally friendly. The enclosed system also allows discharging in all kinds of weather. The cargo handling equipment is able to discharge up to 1,000 metric tons per hour – subject to vessel's particulars and shore receiving facilities/capabilities.
The scraper system transports the cargo to a bucket elevator from where it is conveyed into the "blow tank". The scraper system requires no fluidization and in effect it enables the vessel to also carry "general" bulk cargoes adding flexibility for our customers.
Some of the JTC vessels are also capable of discharging mechanically (using gravity or screw conveyors). This enables the vessel to discharge directly into trucks or other shore facilities. This system requires less energy and is also totally enclosed and completely dust free.
NAME
DWT
BUILT
FLAG
CLASS
Bornholm
4.537
2008
Netherlands
Bureau Veritas 1A

Bornholm

Call sign: PHNK
IMO: 9361354
Flag: Netherlands
Yard: Ferus Smit BV, Hoogezand, the Netherlands
Built: 2008
Ice class: Bureau Veritas 1A
LOA: 89.78

Beam: 14.0
S.Draft: 5.95
S.dwt: 4.537
Cargo Capacity:
GT: 2.999
NT: 1.643
Coating:

Bornholm

View more

Cyprus Cement
5.533
2002
Netherlands
Bureau Veritas Ice 1A

Cyprus Cement

Call sign: PDEM
IMO: 9037173
Flag: Netherlands
Yard:
Built: 2002
Ice class: Bureau Veritas Ice 1A
LOA: 97 m

Beam: 17.3 m
S.Draft: 7.1 m
S.dwt: 5.533
Cargo Capacity:
GT: 4.069
NT:
Coating:

Cyprus Cement

View more

Gotland
4.537
2008
Netherlands
Bureau Veritas 1A

Gotland

Call sign: PHOO
IMO: 9361366
Flag: Netherlands
Yard: Ferus Smit BV, Hoogezand, the Netherlands
Built: 2008
Ice class: Bureau Veritas 1A
LOA: 89.78

Beam: 14.0
S.Draft: 5.95
S.dwt: 4.537
Cargo Capacity:
GT: 2.999
NT: 1.643
Coating:

Gotland

View more

Greenland
7.558
2015
Netherlands
Lloyds Ice 1A

Greenland

Call sign: PCNR
IMO: 9734264
Flag: Netherlands
Yard: Ferus Smith BV, Westerbroek, Netherlands
Built: 2015
Ice class: Lloyds Ice 1A
LOA: 109.66 m

Beam: 14.99 m
S.Draft: 9.85 m
S.dwt: 7.558
Cargo Capacity: 6.700 cbm
GT: 4284
NT:
Coating:

Greenland

View more

Iceland
4.536
2006
Netherlands
Bureau Veritas Ice 1A

Iceland

Call sign: PHGP
IMO: 9341782
Flag: Netherlands
Yard: Ferus Smit BV, Netherlands
Built: 2006
Ice class: Bureau Veritas Ice 1A
LOA: 89.78 m

Beam: 14 m
S.Draft: 5.95 m
S.dwt: 4.536
Cargo Capacity:
GT: 2.999
NT: 1.643
Coating:

Iceland

View more

Ireland
7.558
2016
Netherlands
Lloyds Ice 1A

Ireland

Call sign: PDIH
IMO: 9771456
Flag: Netherlands
Yard: Ferus Smit BV, Westerbroek, Netherlands
Built: 2016
Ice class: Lloyds Ice 1A
LOA: 109.66 m

Beam: 14.99 m
S.Draft: 7.1 m
S.dwt: 7.558
Cargo Capacity:
GT: 4.284
NT:
Coating:

Ireland

View more

Malta Cement
3.961
1991
Netherlands
Lloyds Ice 1B

Malta Cement

Call sign: PDEJ
IMO: 8911841
Flag: Netherlands
Yard: Ferus Smit BV, Hoogezand, the Netherlands
Built: 1991
Ice class: Lloyds Ice 1B
LOA: 88.25

Beam: 13.17
S.Draft: 5.46
S.dwt: 3.961
Cargo Capacity:
GT: 2.429
NT: 1.395
Coating:

Malta Cement

View more

Shetland
8,050
2019
Netherlands
Loyds Ice 1A

Shetland

Call sign: PDBG
IMO: 9852004
Flag: Netherlands
Yard: Ferus Smith, Netherlands
Built: 2019
Ice class: Loyds Ice 1A
LOA: 109.65 m

Beam: 14.99 m
S.Draft: 9.85 m
S.dwt: 8,050
Cargo Capacity: 6,663 cbm
GT:
NT:
Coating:

Shetland

View more